Callan Contemporary is honored to present Lines of Ascension, an exhibition in homage to internationally acclaimed sculptor John Henry, who passed away last November at the age of 79. Henry's boundary-pushing sculptures galvanized space with dynamic linear forms and rhythmic compositions that often seemed to defy gravity. Drawing from the lineage of non-representational art and Constructivism, he transmuted variables of line, color, and balance into dramatic études on visual harmony and a sense of aspiration and ascent. His output ranged from intimate tabletop pieces to some of the largest metal sculptures in the world, among them Tatlin's Sentinel, his 101-foot-tall masterpiece in Dallas, Texas. The exhibition at Callan Contemporary—which has represented Henry for more than a decade— includes a maquette of this monumental work, as well as garden-scaled sculptures and a curated selection of pieces in steel and painted aluminum, notable for their complexity, painstaking execution, and sheer aesthetic beauty.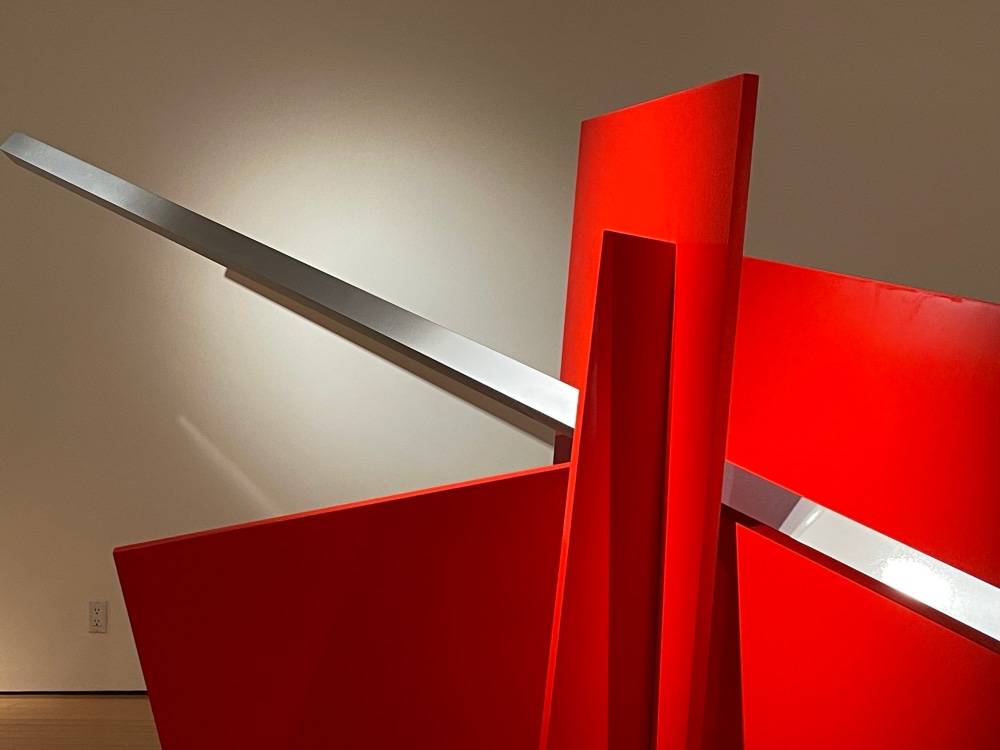 The recipient of grants and fellowships from The National Endowment for the Arts and The Ford Foundation, Henry headlined important exhibitions including Drawing in Space: The Peninsula Project, a seven-city touring show in Florida; Back on the Plaza on Chicago's Magnificent Mile; the 2006 Vancouver Biennale in British Columbia; and OPEN 2007 in Venice, Italy. In 2016 he founded Sculpture Fields at Montague Park (Chattanooga), the largest sculpture park in the southeastern United States, and was a founding member of ConStruct, an artist-owned gallery that mounted important exhibitions throughout the nation. His works are included in the permanent collections of The British Museum (London), Smithsonian Institution and Library of Congress (Washington, D.C.), Museum of Contemporary Art (Chicago), Dallas Museum of Art, Fort Worth Art Museum, and Miami Art Museum, among countless other museum, corporate, and private collections throughout North and South America, Asia, and Europe.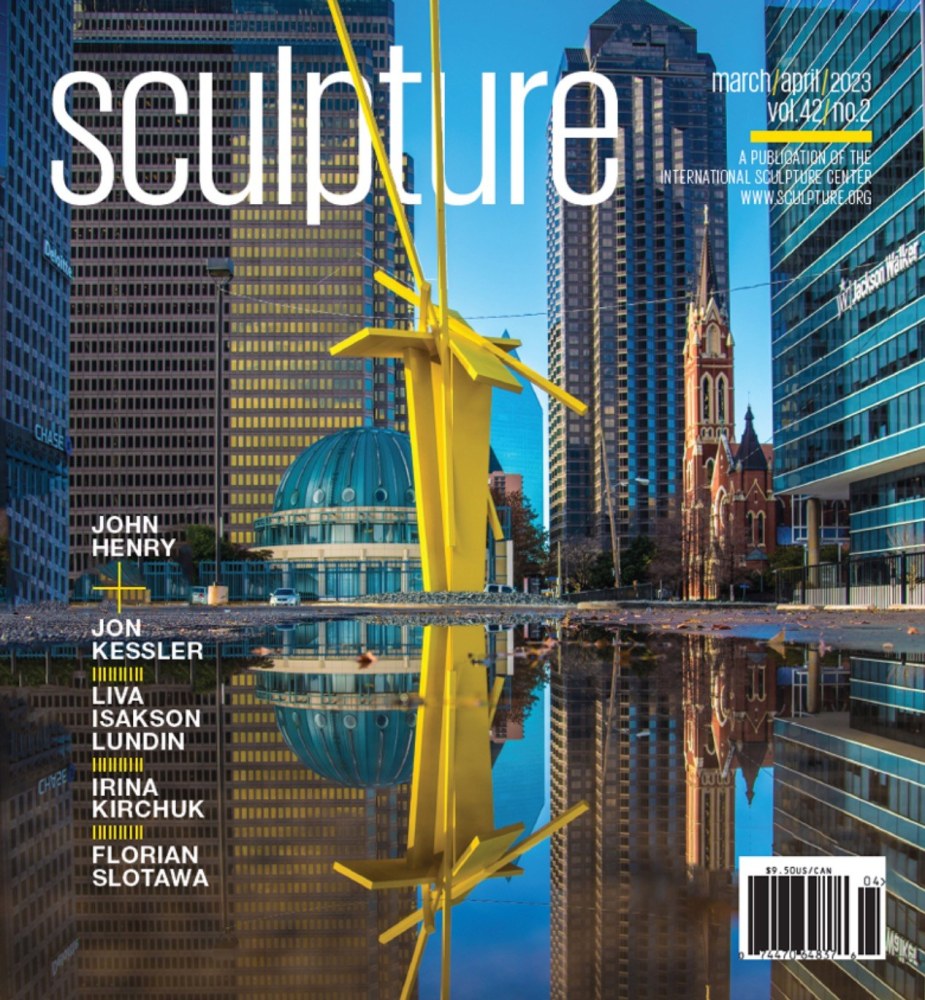 JOHN HENRY
is the Recipient of the Lifetime Achievement Award from the
International Sculpture Center / Publisher of Sculpture Magazine
Image:
Tatlin's Sentinel, 2001; Steel, 101 x 45 x 40 feet (Hall Arts Center, Dallas)
On the cover of Sculpture Magazine: March/April, 2023; Photo: Michael Samples
He taught sculpture at five universities, including the School of the Art Institute of Chicago, from which he earned his B.F.A. degree in 1969. This spring in New York City, the International Sculpture Center, publisher of Sculpture magazine, will posthumously award him its Lifetime Achievement Award in recognition of his groundbreaking contributions to contemporary sculpture.
In Henry's visionary forms we find a rare integration of nuance, perfectionism, engineering prowess, and overarching sense of movement and exuberance— qualities central to his life's work as a sculptor and enduring artistic legacy.
– Richard Speer